Pangea Communications (RO) - selected for Techcrunch Startup Battlefield
TechCrunch is pleased to announce the 24 startups selected to participate in the Startup Battlefield of Disrupt NY 2015. Over the next two days, these companies will compete on the massive stage for $50,000 and the Disrupt Cup.
Romanian Startup Pangea Communications is one of them.
PANGEA is developing technology that enables mobile internet access without a data connection or WiFi. There are 3 billion mobile subscribers in the developing world that lack access to the internet, due to limited 3G infrastructure and the high cost of data plans. PANGEA brings social media, e-mail, and access to information to the developing world. Founders: Radu Iuhas, Vlad Iuhas & Sebastian Presecan.
Pangea delivers data-over-voice infrastructure in emerging markets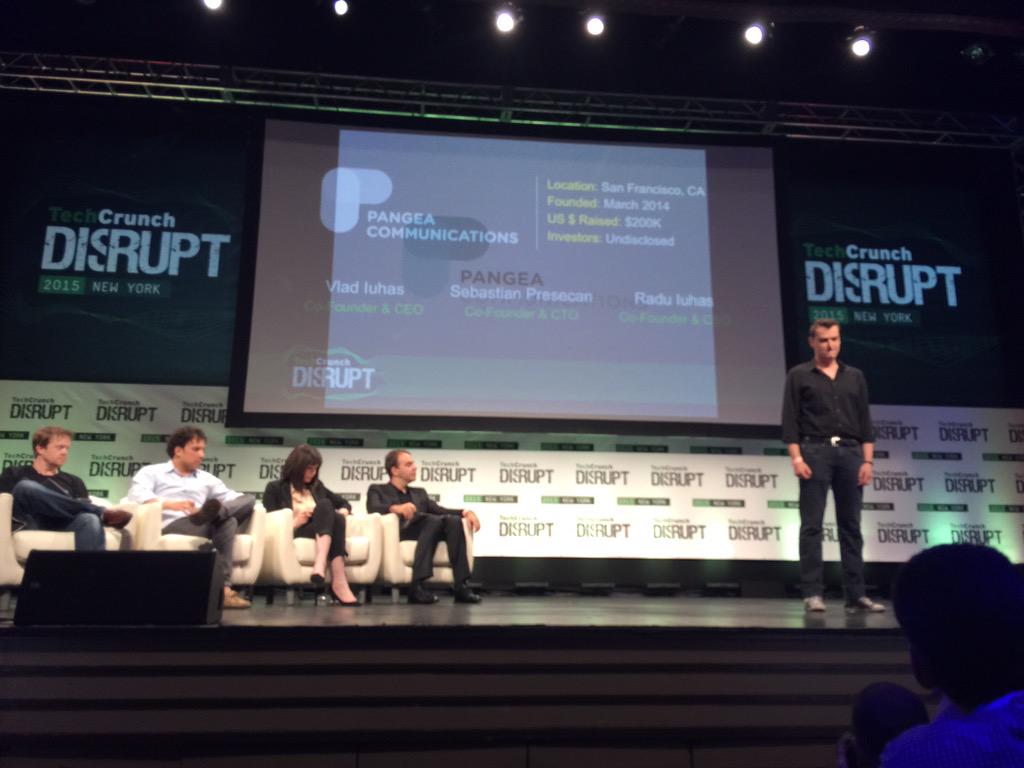 This batch does not disappoint. Selection was incredibly competitive: The startups onstage represent just under 4 percent of those that applied. Startup Battlefield serves to showcase the most promising early-stage and, dare we say, disruptive startups in the industry.
These companies will be 3D-printing living cells, charging batteries, keeping your bitcoin secure with hardware, enabling connectivity in emerging markets, purifying water with a radically improved filter, reducing the friction to mobile testing, bringing supercomputers to the masses, facilitating investment in commercial real estate and protecting your smartphone from network based-attacks. And we're just getting started.
Over the past month, these startups have been working tirelesslyto prepare for launch, meeting with TechCrunch staff to hone their pitches to a crisp six minutes. Each startup will also have to face off against impressive lineups of judge during a six-minute live Q&A session. Selected finalists will have a chance to present once more on Wednesday, this time with $50,000 and the Disrupt Cup on the line.
The Startup Battlefield hub page contains all the details of the event, including the schedule, bios of the judges and more details on the companies. The pitches start live at 1 p.m. today and tomorrow.
---